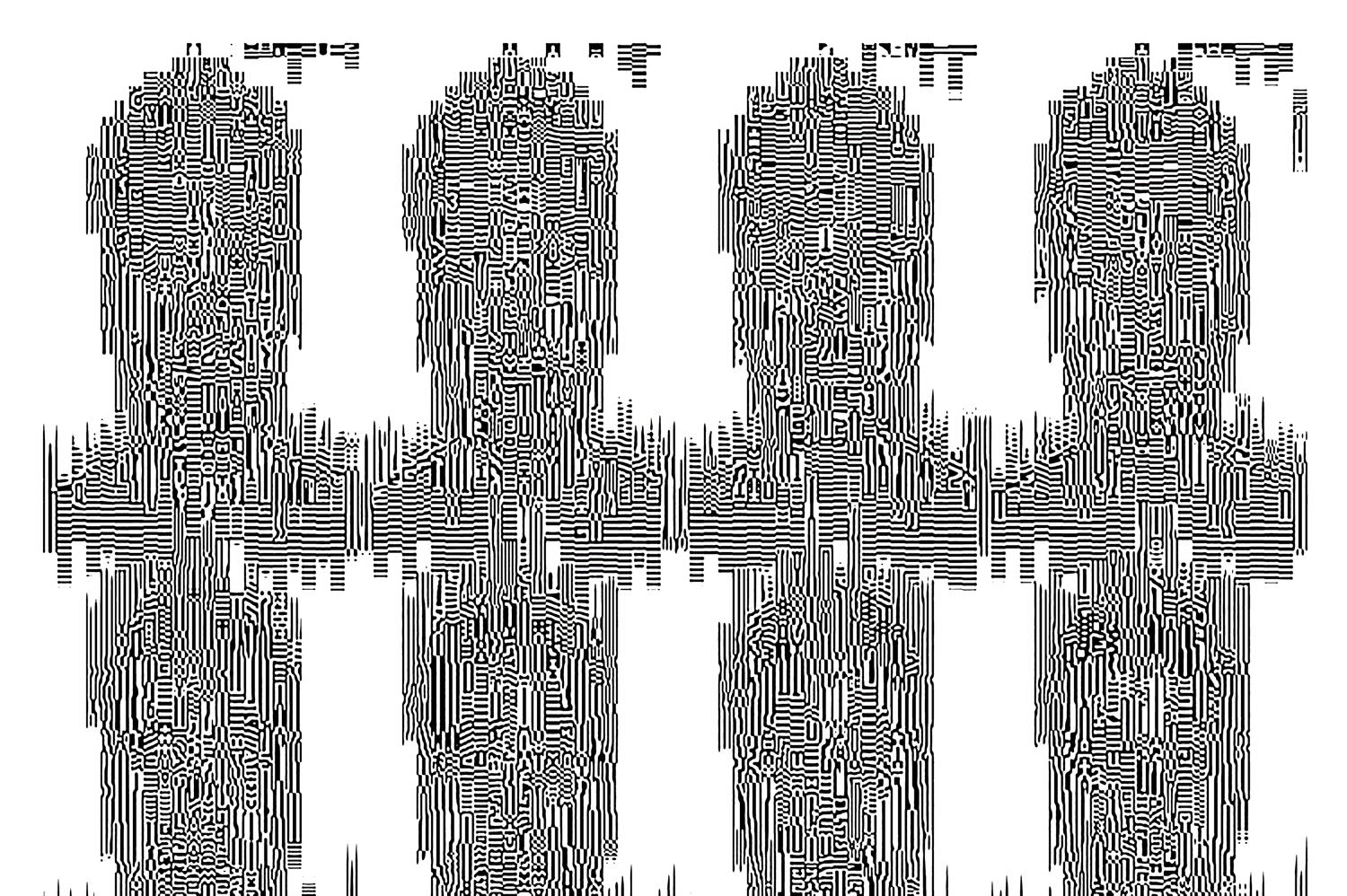 We live in a society where digital connectivity has an important place in our daily lives. And in this virtual world, we have the social networks.
I decided to use Instagram as a platform for this project and knowing that every time we publish a photo in our feed, a compression algorithm comes into action and publishes a photo with a lower quality, I had the following question: what happens if the same photo is republished a hundred times?
So, using one ID photo of me replicated eight times, I published, downloaded and republished the photo.
The need to have an identity on social networks is a matter of the digital age, but I wonder if after a hundred publications this identity becomes volatile, making us only random traces in black and white.